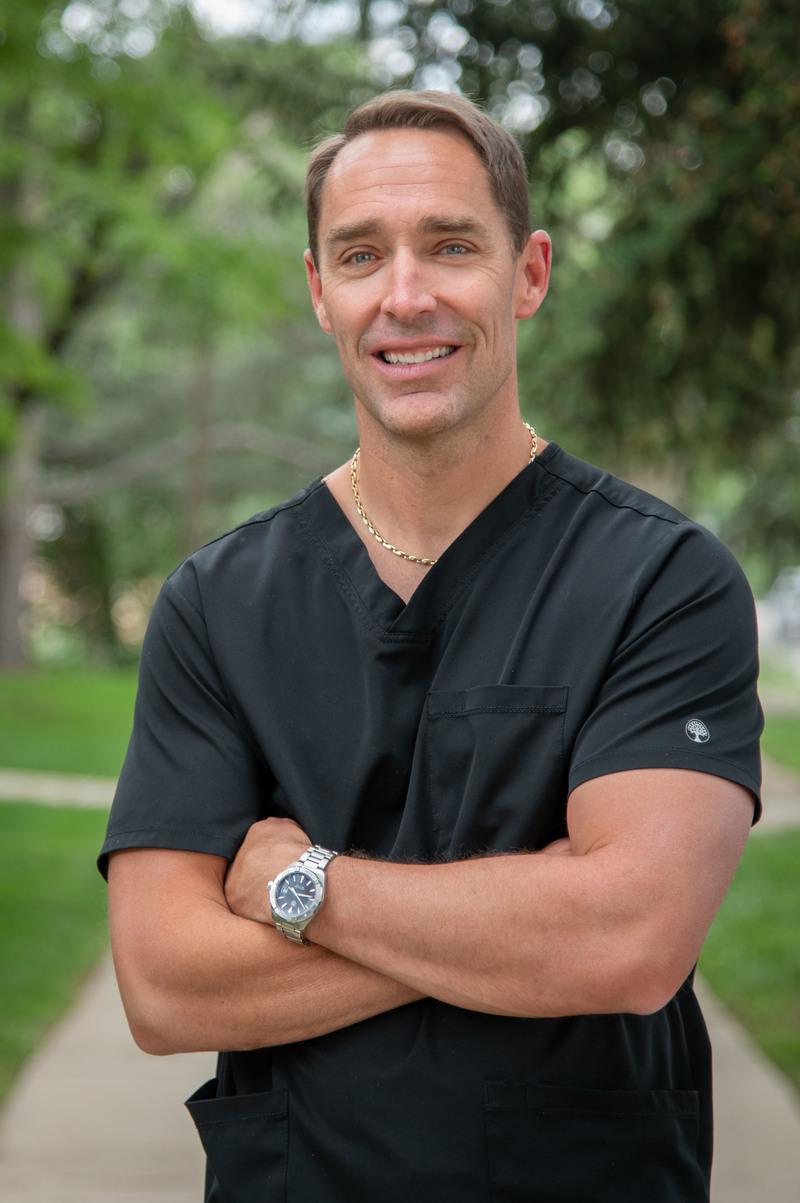 Todd M. Roby, DDS
Dr. Todd Roby, a Longmont native, graduated from Skyline High School in 1994, then attended Creighton University where he studied biology, graduating cum laude in 1998. Dr. Roby continued his education at Creighton when he was accepted into the Creighton Dental School earning his DDS and graduating with honors in 2002. He returned to his hometown to work with his family dentist as an associate for three years while also working part-time at a children's dental clinic in Denver. He purchased the Longmont practice where he served as an associate, taking over its leadership in 2006.
Dr. Roby's continuing education includes his participation in the Colorado Prosthodontic Society, a Spear Study Club, and an in-depth course in occlusion and TMD treatments (IPSO – International Partnership for the Study of Occlusion). Dr. Roby's interest in occlusion and temporomandibular joint dysfunction (TMD) are an aspect of dentistry that he especially enjoys helping patients with. Dr. Roby has been named a 5280 Magazine Top Dentist for the past seven years, and he is one of only five general dentists in Longmont to be selected for this prestigious honor. He has also attended many cosmetic and implant restoration courses and is a member of the Academy of General Dentists (AGD), the American Association of Facial Esthetics (AAFE). Dr. Roby's community involvement finds him serving at the annual Sunshine Club school dental screening clinic, and coaching youth soccer and flag football. Additionally, Dr. Roby has participated in the "Donated Dental Services" program which provides care for low-income seniors and individuals with disabilities.
Dr. Roby, his wife and their two sons make their home in Longmont. They enjoy outdoor activities including skiing, golfing, swimming, playing tennis and fishing whenever time allows!
Favorite Aspect of Dentistry: Changing people's lives by helping them smile again and be able to enjoy eating.
Favorite Food: Fajitas and cheeseburgers
Guilty Pleasure: Dark chocolate
What Song Best Describes Your Personality: "Dirt on My Boots" by Jon Pardi
Meet Our Team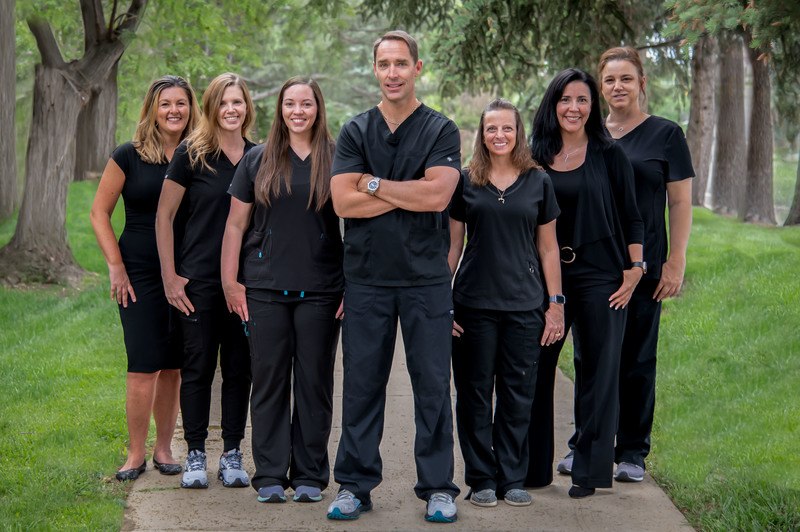 Welcome to Todd M. Roby, DDS, PC online! We are a friendly dental office in Longmont, Colorado, with comprehensive services to help each individual create a healthier smile. Our dentist and team are thorough with our patients, providing a personal touch. Because we know our patients so well, we love getting to catch up with them. If you are ready to start looking forward to your dental appointments, this is the office for you. Schedule an appointment with our friendly and experienced team by calling 303-776-2020.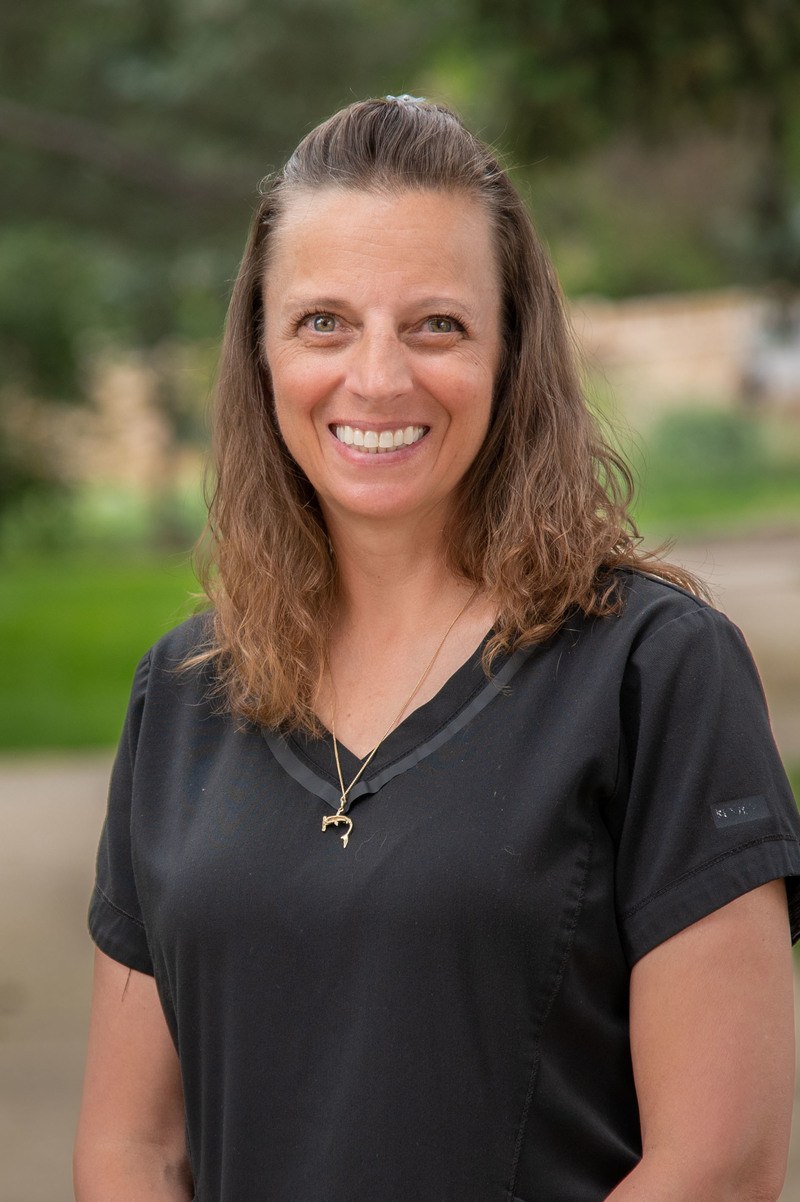 Tammy Madewell – Dental Hygienist
Tammy Madewell joined our practice in January of 2018. A seasoned dental veteran, Tammy started her dental career as a chairside assistant. Tammy's passion for dentistry led her to pursue a hygiene degree when the dentist she had worked alongside for 18 years decided to retire. Tammy is also a certified orofacial myofunctional therapist with her own practice. Tammy, her husband and son make their home in the country just outside of Longmont, but her favorite place to be is underwater, scuba diving!
Favorite Aspect of Dentistry: The patients.
Favorite Food: Tacos
Guilty Pleasure: Traveling
What Song Best Describes Your Personality: "How Far I Go" by Alessia Cara.
Fun Fact: I shoot competitive archery and started the Rocky Mountain Archery Association in 2010.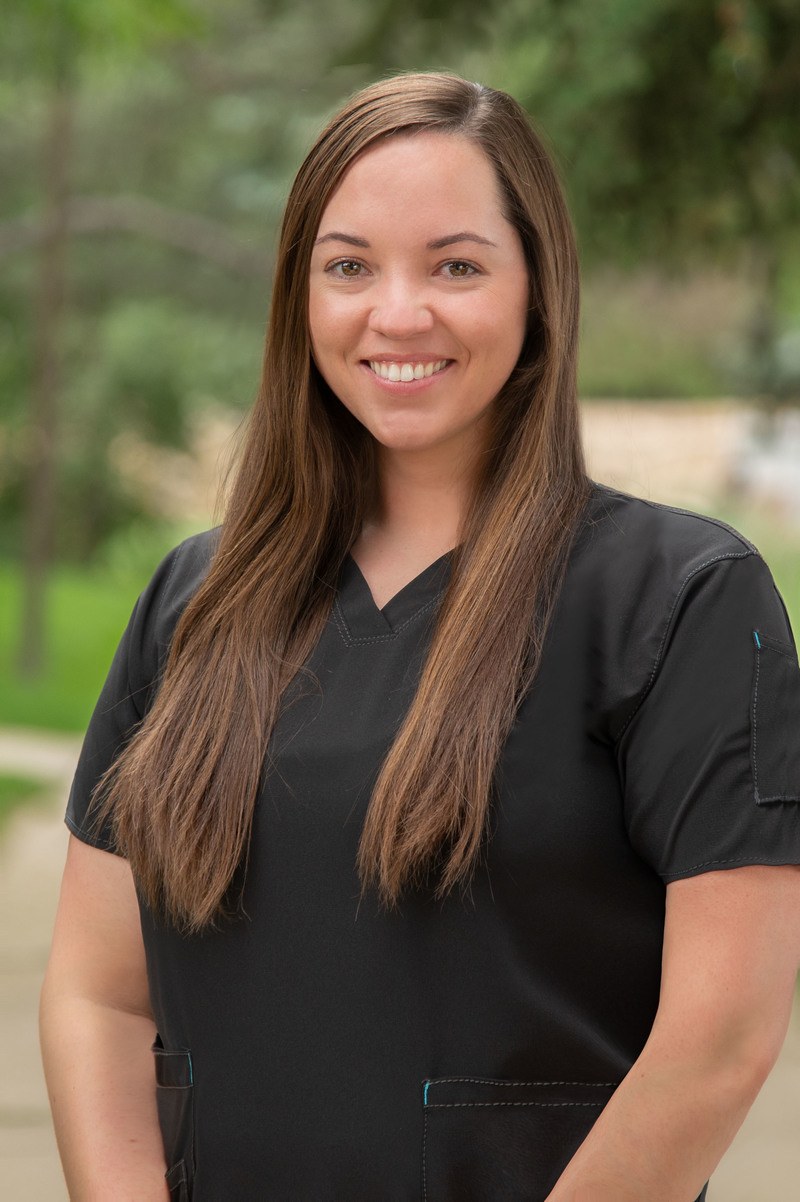 Megan Millan – Dental Hygienist
Megan joined our practice in February of 2022. Megan worked as an orthodontic assistant for five years then received her BSDH at Wichita State University. Megan likes to workout and lift weights in her free time. She plays slow pitch softball- Co-ed and on a men's league. No kids yet, but her and her husband have two fluffy cats.
Favorite Aspect of Dentistry: Helping patients feel at ease.
Favorite TV show: Survivor
Guilty Pleasure: Pampering herself
What Song Best Describes Your Personality: "All American Girl" by Carrie Underwood.
Fun Fact: She enjoys going to the shooting range with her husband.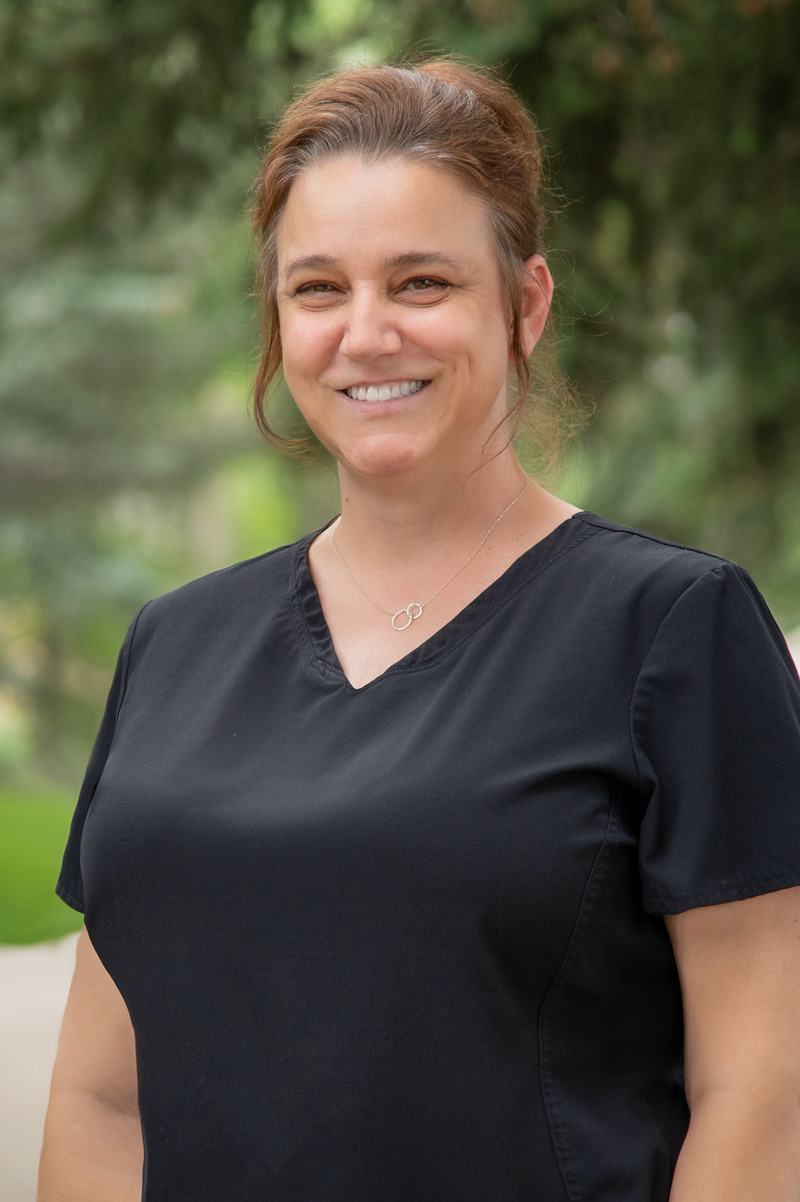 Tammy Parham – Dental Assistant
Tammy joined our practice in April 2019. Tammy has been in the dental field for 28 years. She enjoys spending time with her family going to the movies.
Favorite Aspect of Dentistry: Being knowledgeable and helpful
Favorite Food: Italian
Guilty Pleasure: Spending time with her baby dogs
Favorite TV Show: The Challenge
Fun Fact: Enjoys being the praxter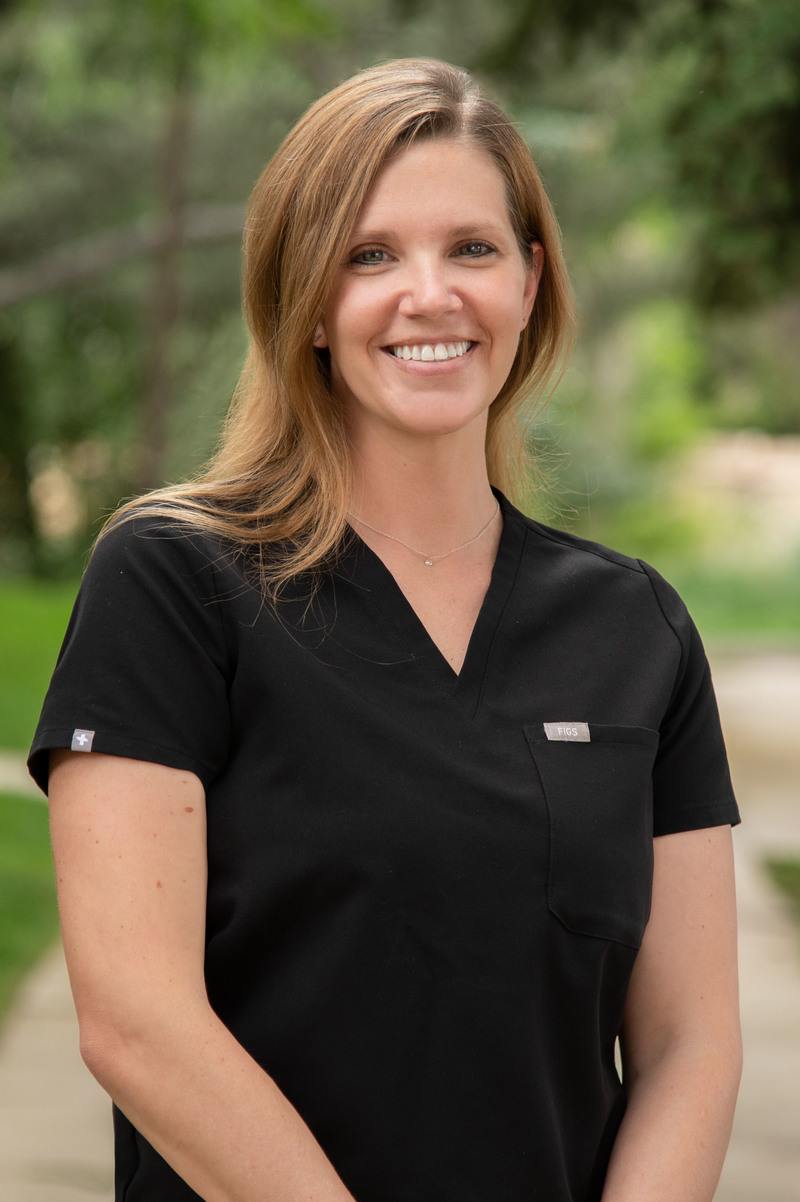 Megan Wiser – Dental Assistant
Megan joined our practice in April 2022. She is a Longmont native and started dental assisting in 2010. Between 2014-2017 she spent time living in Delaware, Maryland, and Buffalo, Ney York. She came back to live in Firestone, Colorado, in 2017 with her two boys and three dogs. She loves camping and taking family vacations.
Favorite Aspect of Dentistry: The patients
Favorite Food: French fries
Guilty Pleasure: Hallmark Christmas movies
What Song Best Describes Your Personality: "Titanium" by Sia
Fun Fact: She has a 2nd degree black belt in Tae Kwon Do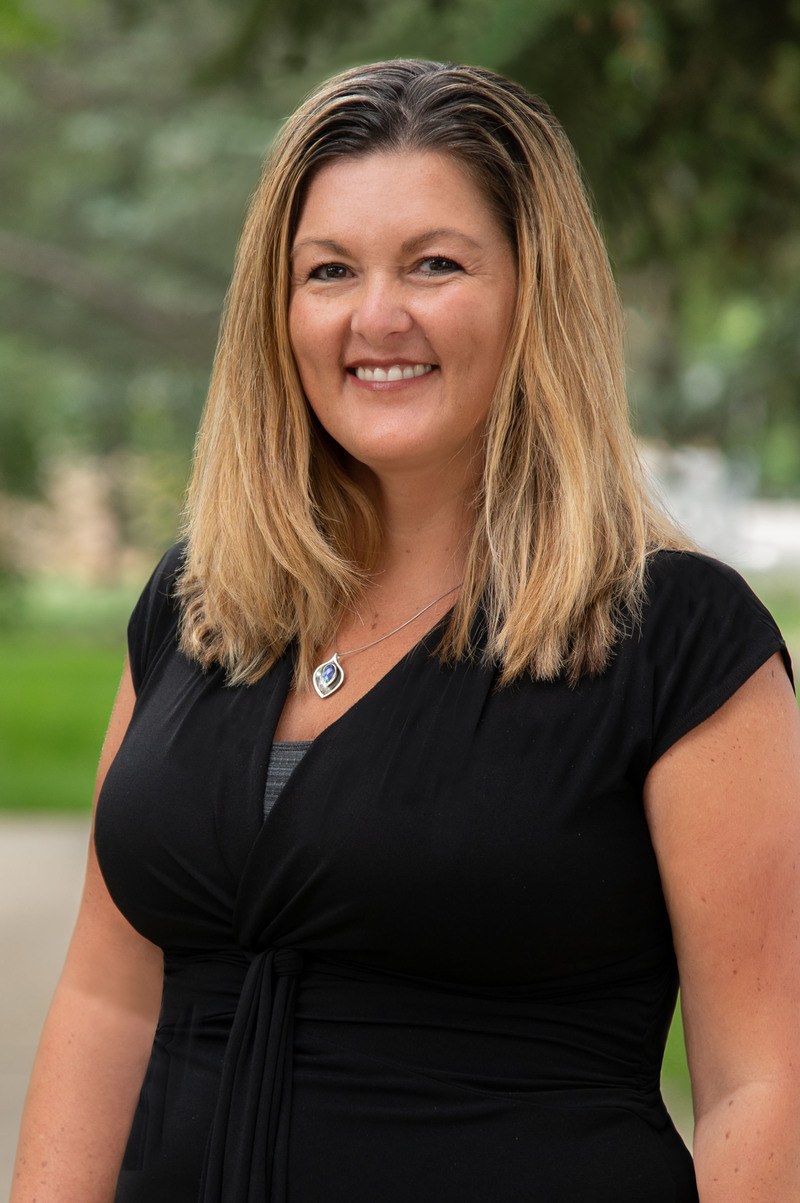 Katie Myers – Business Assistant
Katie joined our practice in 2020. Katie has 25 years of dental experience. She enjoys spending time with her family. She is originally from Florida. She enjoys traveling, hiking and being on the beach.
Favorite Aspect of Dentistry: Patients and helping them get the smile they want and deserve
Favorite Food: Mexican
Guilty Pleasure: HGTV
What Song Best Describes Your Personality: Island Song by Zac Brown Band
Fun Fact: I tried roller derby.